Meet Yoshi
Yoshi, aged 10.  A real kid with a real yearning to find his Hyundai A-League team.  Follow his journey and help him, as well as the rest of Australia, find theirs.
Yoshi doesn't have much experience with doing his hair or football.  That being said, he's only 10-years old. 
We found him when we put a call out to our MiniRoos (kids aged 4-11 years old), that play football. 
Yoshi is not a child actor.  He loves the game and he dreams of becoming a manager, coach or even a sports reporter one day.  He is a genuine football fan with no team to call his own.
That's all about to change. 
To celebrate the arrival of The Hyundai A-League 2016/17 Season, the Hyundai A-League and its ten clubs are rallying the troops and encouraging Australians to get on board, show their colours and back a team.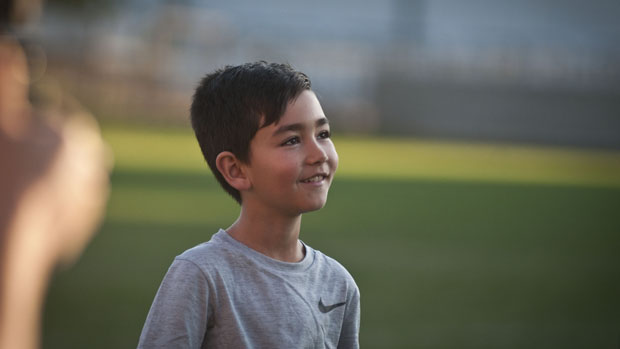 We've filmed every stage of Yoshi's search for his own team as he's travelled across Australia and even across the ditch to New Zealand with his family.  From Adelaide United to the Western Sydney Wanderers, all ten teams have been given the chance to persuade him as to why he (and Australia) should become a lifelong fan of theirs.
Get behind your team to help persuade him and other Aussies to back them.  Or, find yours.
Why?  Because…
"YOU'VE GOTTA HAVE A TEAM".
Follow the story here as he weighs up each team to find the best club for him!