With one and two locked up courtesy of Premier's Plate winners the Sky Blues and Victory in second, what will be the finishing order of the teams placed third to sixth? 
With teams in third and fourth hosting the Elimination Finals in week one of the Finals Series, it makes for an absolutely thrilling final round - here's all you need to know ahead of a the Easter Round 27. 
SYDNEY FC
Current position: First
Points: 63
Goal difference: +41
Highest possible finish: First
Lowest possible finish: First
Remaining fixture: Newcastle Jets (H)
With top spot confirmed some time ago, Sydney FC have been chasing milestones to stay motivated during the back end of the Hyundai A-League season.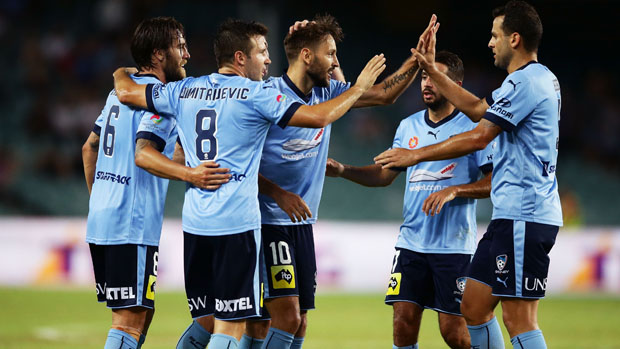 A win in their 27th and final game will see them surpass Brisbane's regular season points tally record of 65 in 2010/11, which was achieved during a 30-game season.
Victory over the Jets at home would appear to be a mere formality, but Saturday night's 1-1 draw in Wellington has given Graham Arnold the ammunition he needs to push any complacency from the minds of his players.
Following Saturday night's game, the Sky Blues will celebrate their Premiers Plate triumph with their home fans, before re-focusing on the Finals Series.
MELBOURNE VICTORY
Current position: Second
Points: 46
Goal difference: +17
Highest possible finish: Second
Lowest possible finish: Second
Remaining fixture: Central Coast Mariners (H)
Victory clinched second spot and a week off in the Finals Series with Saturday night's stalemate against Western Sydney.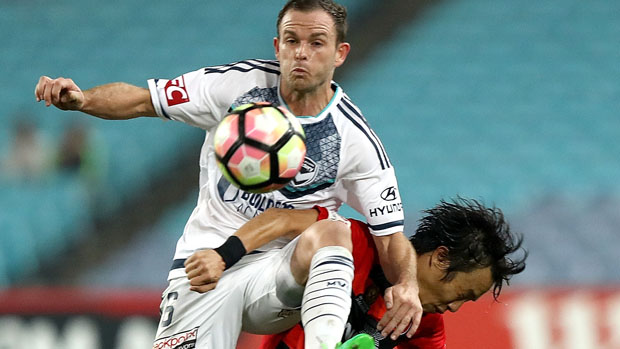 But of all the teams in the top six, Victory are the most out-of-form, having not won – or even scored – in their last three games.
Kevin Muscat will accept nothing less than a return to winning ways against the Mariners this weekend; going into the Finals Series on a four game winless run will not do at all.
The Mariners won't lie down though as they look to springboard from their eye-catching win in the F3 derby to gain a result which would see them avoid a second straight wooden spoon.
MELBOURNE CITY
Current position: Third
Points: 39
Goal difference: +6
Highest possible finish: Third
Lowest possible finish: Fifth
Remaining fixture: Perth Glory (A)
City's 1-0 win over Adelaide United has put them in pole position for third spot (and a crucial home Elimination Final). 
They should secure that with victory in Perth on Sunday evening.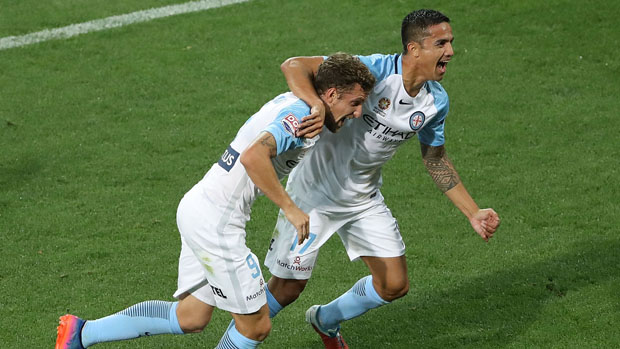 The only caveat is if Brisbane beat Wellington by two goals more than what City achieve in Perth.
City will also finish third if they draw with Perth while Brisbane lose or draw with Wellington.
Even a loss by three goals or less to Glory would be enough for City to finish third provided Brisbane lose by the same (or greater) margin to Phoenix.
The worst case scenario for City would be a loss in Perth by four goals or more which would see them drop out of the top four for the first time this season at the worst possible time - unless Roar also lose heavily to Wellington.
BRISBANE ROAR
Current position: Fourth
Points: 39
Goal difference: +5
Highest possible finish: Third
Lowest possible finish: Fifth
Remaining fixture: Wellington Phoenix (H)
Brisbane Roar look relatively safe in the top four.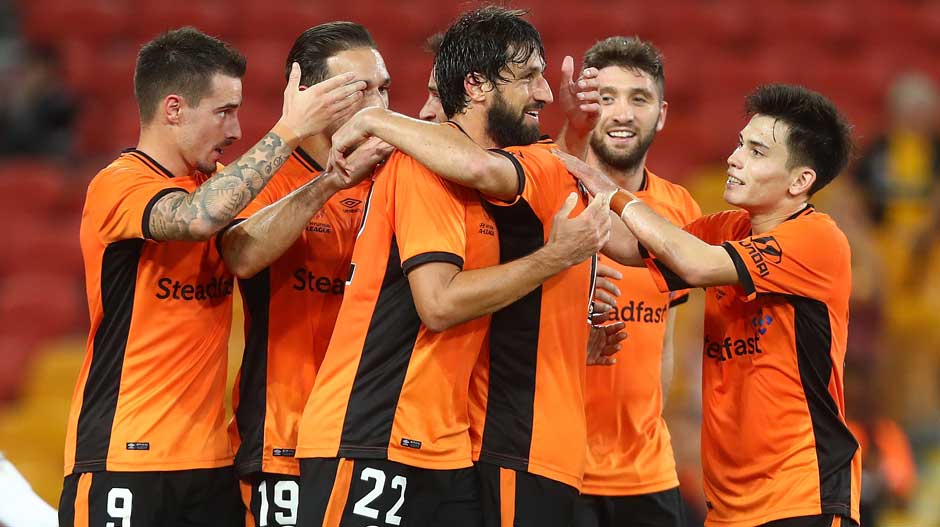 A win over Phoenix would secure that and Roar can even grab third place if they beat Wellington while Melbourne City lose or draw, or they draw with Phoenix and City lose.
One other possible scenario would be Brisbane and Melbourne City both winning or both losing and Brisbane somehow turning a -1 goal difference into an advantage.
If Roar lose to Wellington, Perth can only go past them if they beat Melbourne City by a sizeable margin.
However, a result of that type would drop City below Roar on goal difference.
Put simply, if Roar can avoid a heavy defeat to Wellington, they'll be a top four finisher. 
PERTH GLORY
Current position: Fifth
Points: 36
Goal difference: -1
Highest possible finish: Third
Lowest possible finish: Sixth
Remaining fixture: Melbourne City (H)
Perth are the side with the most different possible outcomes.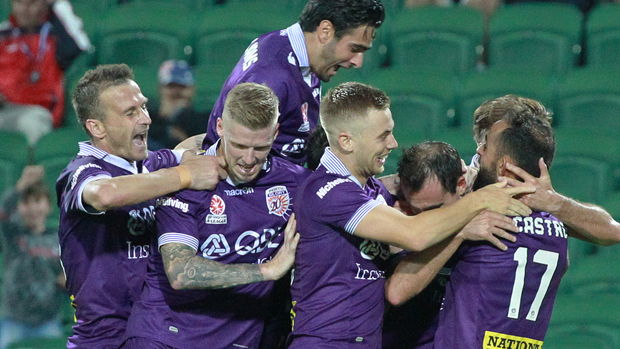 They can still finish anywhere from third or sixth.
But their major issue is a vastly inferior goal difference to the two sides above them, Melbourne City and Brisbane Roar.
However, they play City on Sunday and can go past them if they win by 4+.
But to finish above Brisbane, Perth would also need Roar to lose to Wellington with a combined winning margin in the two games of six goals or more.
For example, results of Perth 4 Melbourne City 0 and Brisbane 0 Phoenix 2 would see Perth sneak third.
But even a four-goal Glory win won't be enough for third if Brisbane win, draw or lose by just one goal to Wellington
If Perth beat Melbourne City by less than four goals, their most likely finishing position is fifth.
Glory will also be fifth if they draw with City and Western Sydney draw or lose against Adelaide, or if they lose to City and Western Sydney lose to Adelaide.
And they'll drop to sixth if they draw with City and Western Sydney beats Adelaide or if they lose to City and Western Sydney win or draw at Adelaide.
WESTERN SYDNEY WANDERERS
Current position: Sixth
Points: 35
Goal difference: 0
Highest possible finish: Fifth
Lowest possible finish: Sixth
Remaining fixture: Adelaide United (A)
Western Sydney's equation is far simpler.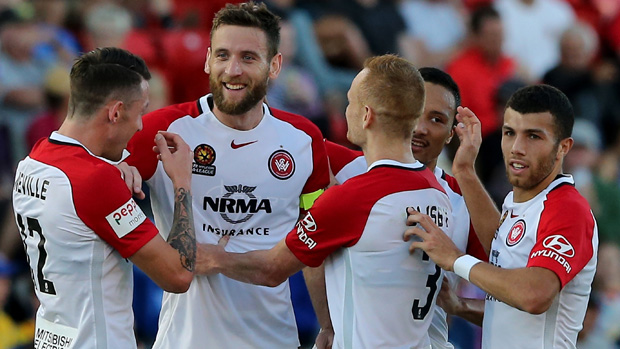 They can finish fifth or sixth.
They will climb to fifth if they beat Adelaide and Perth fail to beat Melbourne City.
They will also claim fifth if they draw with Adelaide and Glory lose to City.
Any other combination of results will see Western Sydney finish sixth.